2021 Ordination Service in the NWC
The first-ever virtual Evangelical Covenant Church Service of Ordination, Commissioning, and Consecration was held Saturday, June 26, for 99 candidates who took holy orders. Most of the service was pre-recorded in Anderson Chapel at North Park University.
The Northwest Conference hosted a service at Minnehaha Academy South Campus in Minneapolis. More than 100 people gathered to watch 12 ordinands be ordained. Highlights of the service included the taking of vows before God and His Church, the laying on of hands, the giving of Bibles and the vesting of stoles.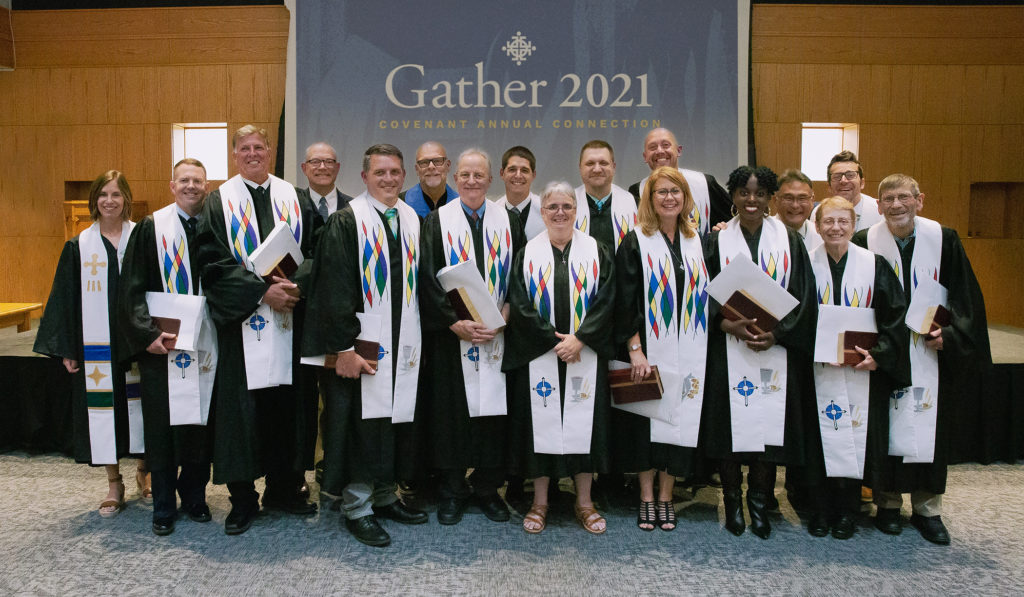 Candidates for Ordination included:
Erik Anderson – Crossroads Church, Woodbury, MN
Michael Bechtold – First Covenant Church, Red Wing, MN
Nicole Bullock – Blue Oaks Covenant Church, Crystal, MN
Kari Jacott – Fernbrook Family Center, Owatonna, MN
Laura Johnson – Pinehaven Community, Pine Island, MN
Andrew League – Community Covenant Church, Lowry, MN
John Meader – Crossroads Covenant Church, Forest Lake, MN
Chad Melton – Crossroads Church, Eagan, MN
Linda Norlien – Prairieview Covenant Church, New Richmond, WI
Marvin Norlien – Prairieview Covenant Church, New Richmond, WI
Jack Shields – The Door Covenant Church, Blaine, MN
Derek VanderMolen – Air Force Chaplaincy, Ft Meade, MD
We rejoice with these friends and partners in God's work on this special occasion.