Covenant Pines Ministries calls Brad and Brooke Shannon to serve at Adventurous Christians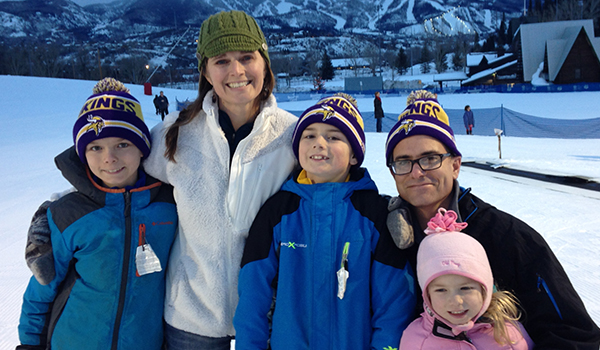 Brad Shannon, the new Camp Director at AC, has served as Lead Pastor of New Life Covenant Church in Twig, MN, for the past 13 years. An ordained Covenant pastor, he has previously served on staff at Bloomington Covenant Church and Covenant Pines Bible Camp.
Brad is no stranger to camping, having been on summer staff at Bluewater Covenant Bible Camp, summer and full time staff at Covenant Pines Bible Camp, on the board of Covenant Park Bible Camp, as well as on the Adventurous Christians Commission.
Brooke, who will serve as Guest Services Director at AC, has worked alongside Brad as a significant volunteer at New Life Covenant, coordinating the VBS program and Women's Bible studies. She has been through Tentmakers training, led multiple mission trips and served as a backpack guide in Colorado. Brooke has also worked the past 10 years as Town Clerk.
The Shannons have three children, J (11), Ryan (10) and Katie (5). Brad made news two years ago when he snowmobiled over 1,800 miles from Twig, MN, to Churchilll, Manitoba, as a fundraiser for a new church building.
"I have known Brad for many years and am excited to work alongside him and Brooke at AC," said CPM Executive Director Dave Cairns. "Brad has a heart for ministry and a love of God's creation. I'm excited for what the future holds at Adventurous Christians under his leadership."
The Shannons will begin in early July.