Minnehaha Academy Captures State Championship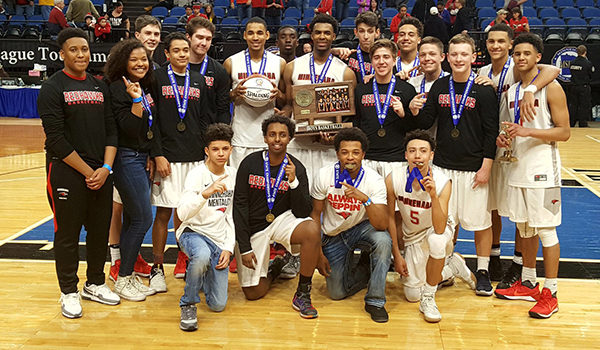 The Minnehaha Academy Redhawks captured the Class 2A boys state basketball championship on Saturday, March 25.
The Christian school is a ministry of the Northwest Conference of the ECC.
The top-seeded Redhawks, known for their offensive prowess, fought a defensive struggle to earn the 47-36 victory over Crosby-Ironton. They held the Rangers to just 30 percent shooting from the floor.
It was the school's first state championship since 2012. The team is set to make future runs as it is stacked with undergraduate talent. Freshman Jalen Suggs already is considered the nation's top high school point guard.
Coach Lance Johnson is the son of Barbara and Paul Johnson, who is a retired Covenant minister.